Use this checklist while planning your perfect wedding to make sure every decision is made & everything is scheduled in advance!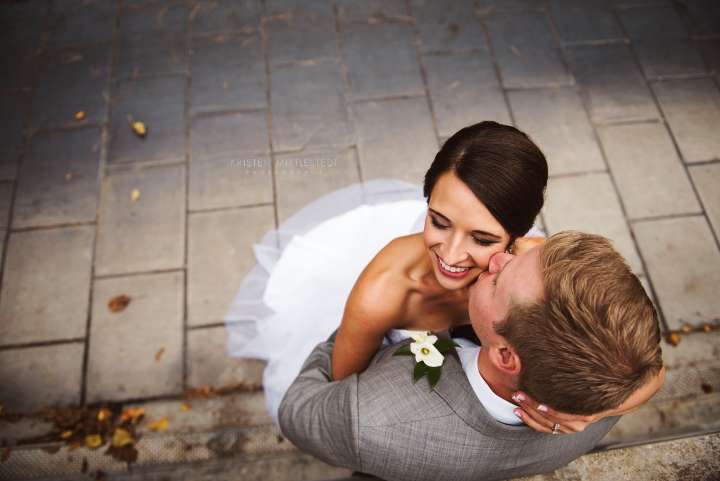 Photo By: kristenmittlestedt.com
9-12 Months Before:
Set your budget
Decide on a date
Reserve your venue

The Crane Bay Event Center is located downtown Indianapolis, and the décor features an urban, edgy, and industrial atmosphere. Our naturally progressive layout allows you to surprise your guests with a "room reveal" and move from cocktail reception, to dining or dancing with ease.
We also recommend The Indiana Roof Ballroom & The Willows on Westfield as other wedding venue options in Indianapolis.

Choose your wedding party
Start the guest list
8-9 Months Before:
Book your planner (if desired)
Book your florist, band/DJ, photographer, officiant, etc.
Dress shopping! (bride & bridesmaids)
Create your wedding website
Register for gifts
Plan hotel stay/transportation
6 Months Before:
Finalize your guest list
Send save-the-date cards
Purchase wedding invitations
Shop for the groom/groomsmen
Plan the rehearsal dinner
Plan your honeymoon
4-5 Months Before:
Order your cake
Start planning day-of timeline
Dress fittings/purchase shoes
Schedule hair/makeup artists
Choose your music playlist with your band/DJ
3 Months Before:
Finalize menu & flowers
Order favors (if you choose)
Finalize the order of ceremony & reception
Purchase the rings!
Send your event schedule to vendors
2 Months Before:
Send invitations
Meet with your photographer (to discuss shots)
Get your marriage license
Enjoy a bachelorette party!
Meet with vendors for any last questions
2-4 Weeks Before:
Gather RSVP's
Final dress fitting
Confirm times with vendors
Assign Seating
Week of the Wedding!
Delegate day-of tasks
Send final guest list to caterers
Pick up your dress
Pack for your honeymoon
RELAX!
We hope this wedding checklist helps you prepare for your big day! Any questions? Contact us!
Magical venues for specials events
Related Topics: